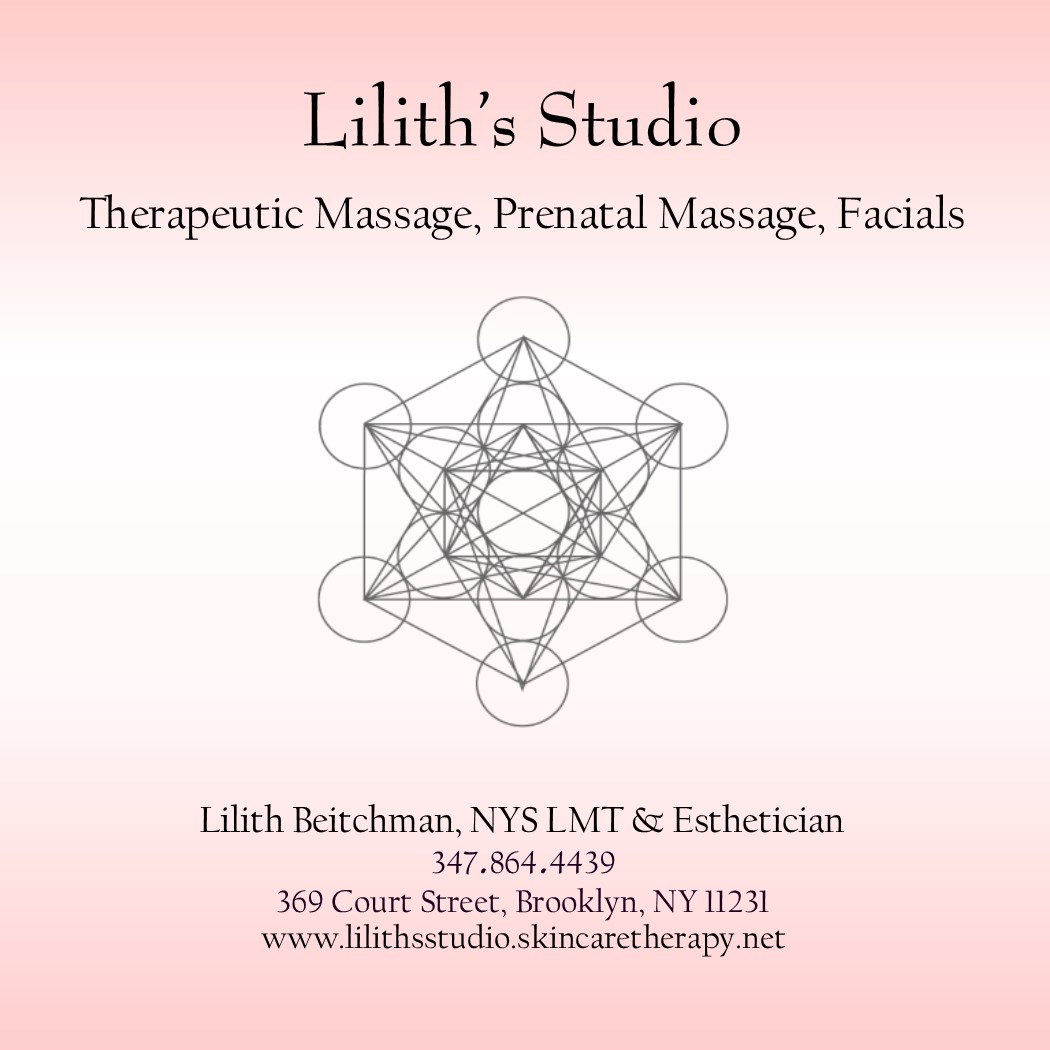 WHOLISTIC HEALING TECHNIQUES DESIGNED TO ALLEVIATE THE STRESS
AND TENSIONS OF MODERN LIFE
I am a NYS dual-licensed Massage Therapist & Esthetician, with over two decades of experience in the practice of Swedish Massage, Ayurvedic bodywork, and wholistic therapeutic facial treatments.
I offer a variety of massage services including a Deep-Tissue Massage, a Pregnancy Massage, and a CBD Enhanced Massage. My supportive skincare treatments include a Signature Facial and a Gua Sha non-invasive face lift that uses natural gemstones to revitalize and maintain your skin's youthful radiance.
BY APPOINTMENT
369 Court Street, Bklyn, NY 11231
Book now using the link below.